Preparing the IIRE for the future - call for donations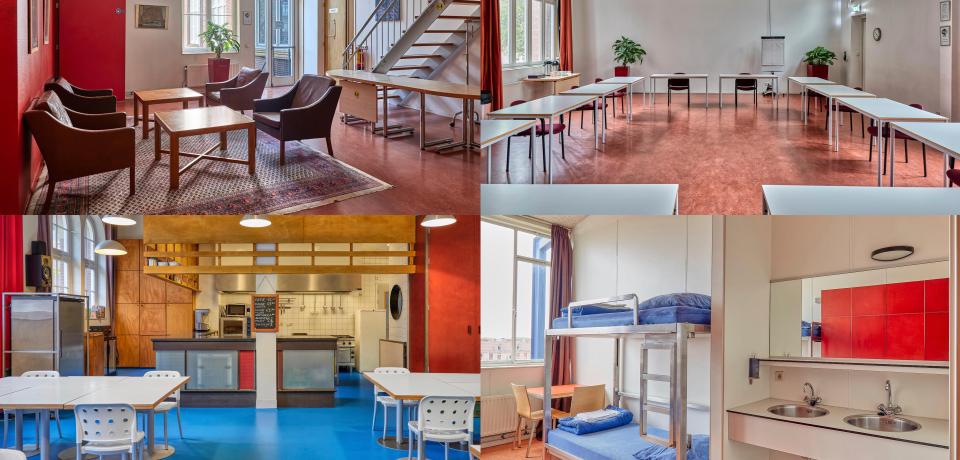 Copyright
International Institute for Research and Education, Amsterdam
The International Institute for Research and Education (IIRE) is the educational centre of the Fourth International. The political education, meetings and publication program that it organises are vital for developing our analyses and spreading our ideas. To sustain the IIRE as an asset for the Fourth International, we are launching a financial campaign.

Fifteen years ago the IIRE welcomed its first session in its new premises in Lombokstraat. This portion of the former technical high school had been restructured and designed to our specifications - allowing us to host our regular residential educational sessions, seminars and meetings, and to let out conference and meeting rooms to other organisations in the progressive sector. An agreement with neighbours Stayokay also allowed us to let our bedrooms through them when we did not need them.
This new building offered disability access, meeting rooms equipped for simultaneous interpretation, and appropriate kitchen facilities for catering for larger groups. We had been sorry to leave our first home in Willemsparkweg but the bright and shiny new premises were a sign to a better future.
Since 2007 we have indeed gone forward:
- we have supported the development of sister IIREs in Manila and Islamabad;
- regular seminars on important themes such as feminism, LGBTI issues, anti-racism have been organized in addition to our educational sessions - hundreds of comrades from across the world have participated in meetings and courses organized by the IIRE;
- developing a book publishing programme in collaboration notably with Resistance Books (Britain), in the past fifteen years we have published dozens of books;
- building up a network of customers who are happy to rent our rooms in a congenial atmosphere.
We survived the pandemic through creative use of our meeting rooms as individual workspaces for rent while continuing our educational activities online.
Now that we are restarting our programme of onsite activities the need for renovation after fifteen years use has become urgent. The lift must be replaced to continue to offer disabled access. Windows must be renovated to improve the insulation and sustainability of the Institute.
The IIRE has also achieve the milestone of forty years existence in the same year that we celebrate the centenary of Ernest Mandel, the guiding spirit in our foundation. Within our book publishing programme we are bringing out a series of books in English containing previously unpublished writings.
We are therefore launching a fund appeal of 80.000 euros to meet these costs. All donations large or small are welcome. Especially welcome are regular donations, large or small. This helps us plan for the future. Comrades who donate at least 25 euros per month receive a copy of all our publications.

Donations through SOWS (the NGO/charitable foundation which supports us) may be eligible for tax relief in your country.  All the necessary information can be found here: https://iire.org/donate. One other way in which you can help us is by leaving money to the IIRE in your will through this foundation. Feel free to contact the IIRE staff if you have any questions: iire@iire.org.